Below are some examples of the range of CUPRA models available for personal leasing. Contact us to discuss the full range of available models and pricing based on your specifications.
Pricing reflects no upfront deposit. Model images and pricing shown are for indicative purposes only.
Pricing correct as of 14th April 2022.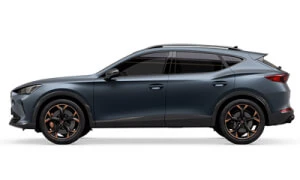 FORMENTOR 1.4 PHEV 204HP DSG
---
Monthly Rate
€747.00 p/m*
APPLY NOW
* 48 Months, 10,000 km's per year
Monthly rate incl. VAT, Includes Motor Tax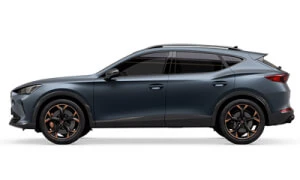 FORMENTOR 2.0 TDI 150HP DSG 4WD
---
Monthly Rate
€677.00 p/m*
APPLY NOW
* 48 Months, 10,000 km's per year
Monthly rate incl. VAT, Includes Motor Tax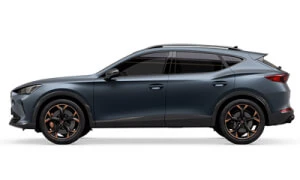 FORMENTOR 1.5 TSI 150HP
---
Monthly Rate
€519.00 p/m*
APPLY NOW
* 48 Months, 10,000 km's per year
Monthly rate incl. VAT, Includes Motor Tax